DBCS's Design for Good Open Call attracted over 120 entries within two weeks and six promising projects are selected for funding, project development & rapid prototyping.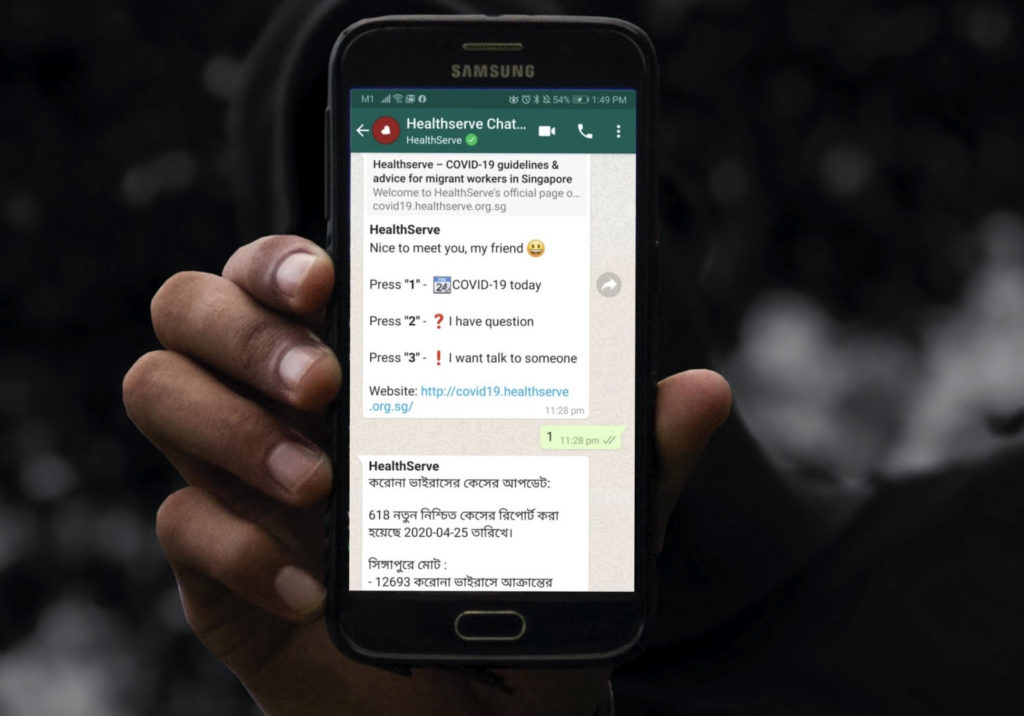 A Good Chat for Migrant Workers
By Galven Lee and Suanne Chan
This chatbot, created in partnership with non-profit organisation HealthServe, aims to bridge the communication gap to provide accurate and timely information to migrant workers in a relatable and accessible manner. Going beyond the current pandemic, the team hopes to grow the effort to address a wider range of needs in the migrant worker and other lower-literacy communities.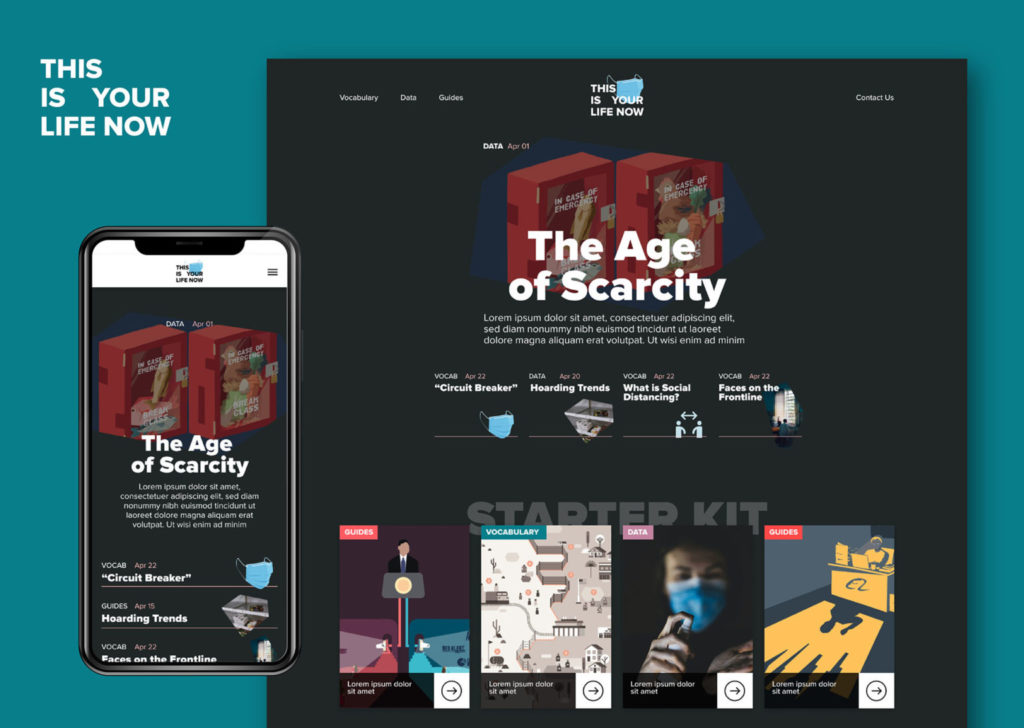 This is Your Life Now
By Vanessa Goh, Designer, Think Tank
Studio Pte Ltd and Team
Inspired by weather reports, this is a digital portal targeted at guiding Singaporean youths (aged 20 to 35) through these unprecedented times and prepare for an unpredictable future ahead. Through data-driven analysis, the portal provides information that is relevant and easy to understand, and helps youths make sense of and navigate the fast-changing world affairs.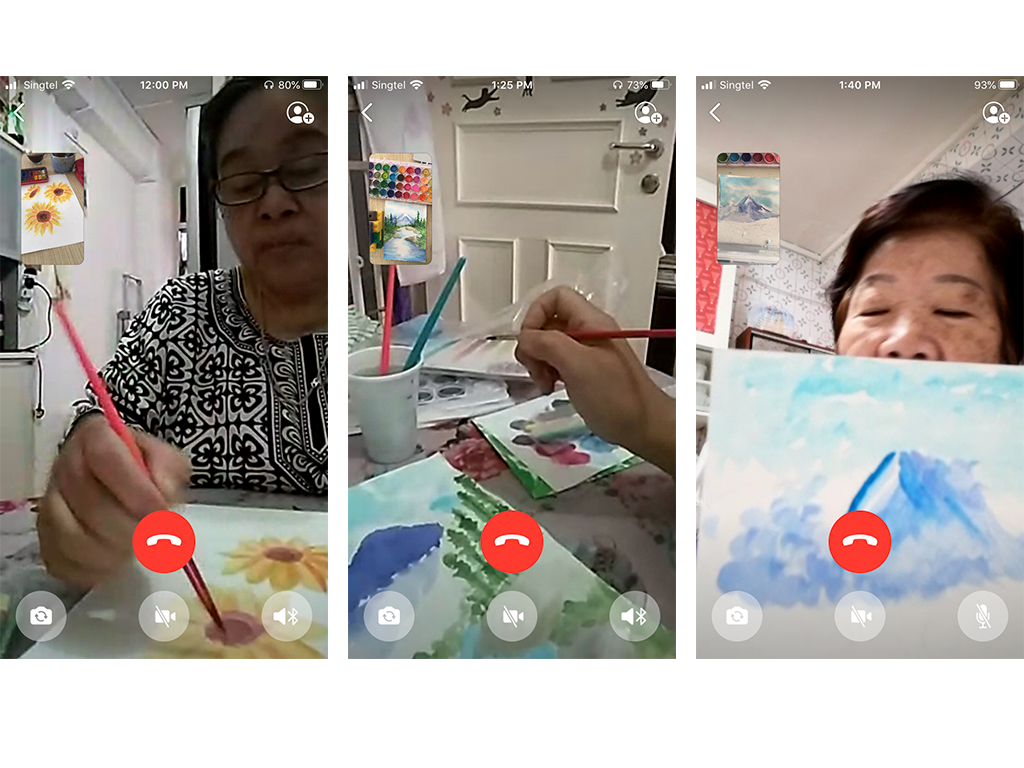 Artribe
By Tay Hui Jae, Founder, Artify Studio and Team
Another project aimed at enriching the lives of seniors, this initiative attempts — through digital and non- digital methods — to encourage them to adopt a more active lifestyle by taking on a new hobby such as painting with kakis (Hokkien for friends) or in the community. They can have a paint-along session through WhatsApp video calls for seniors with Wifi, and for those without, they will receive an art package with instructional guide and be guided through phone calls.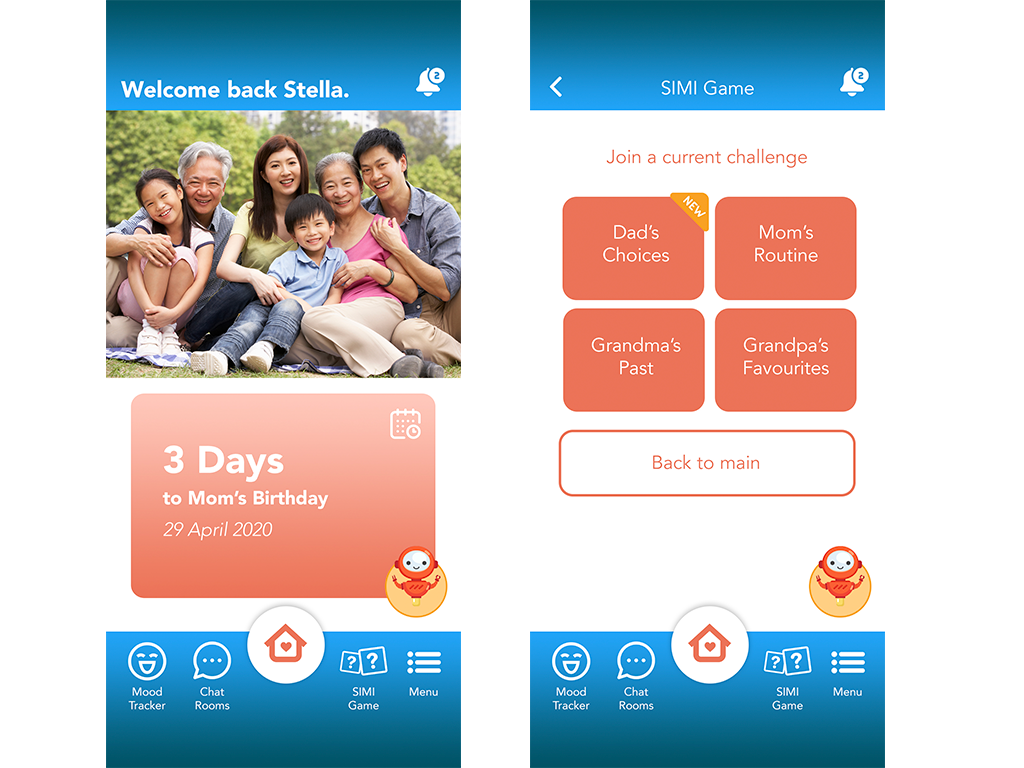 SIMI App – Social Interaction Made Intuitive
By Ms Chieng Yu Siang and Team
Targeted at alleviating the deprivation of human interaction forced on the elderly who live apart from their families during this pandemic, this app triggers and facilitates the digitisation of interactions among family members. Playing on the Hokkien phrase simi, which means what, the name of the app is an acronym for Social Interaction Made Intuitive. It carefully curates content and features geared towards igniting meaningful conversations and activities among family.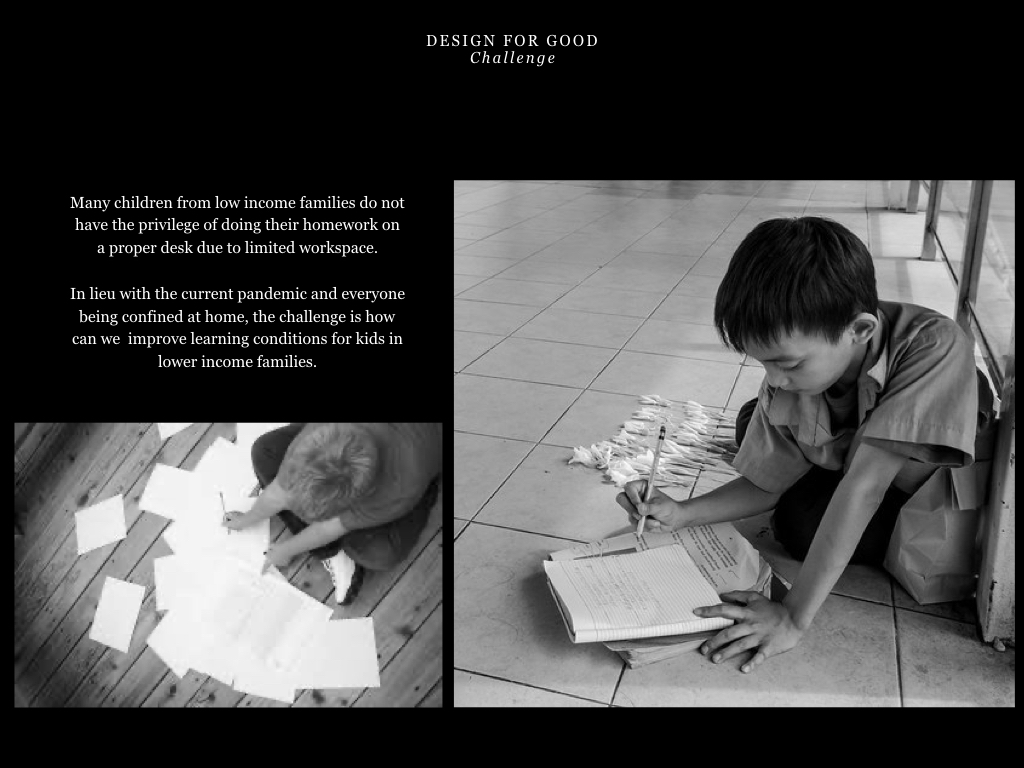 Convertible Desk Box
By Sumay Cheah, Artist & Co-Founder, OtherHalf Studio
This convertible desk or storage box aims to provide children in low income families who live in confined spaces to have a working space to call their own. With this desk, they can simply plop down on the floor or bed to do their work. Big enough for children to do their homework or place a laptop, the box is also made of lightweight reusable cardboard material which is easy for a child to store, assemble and carry around.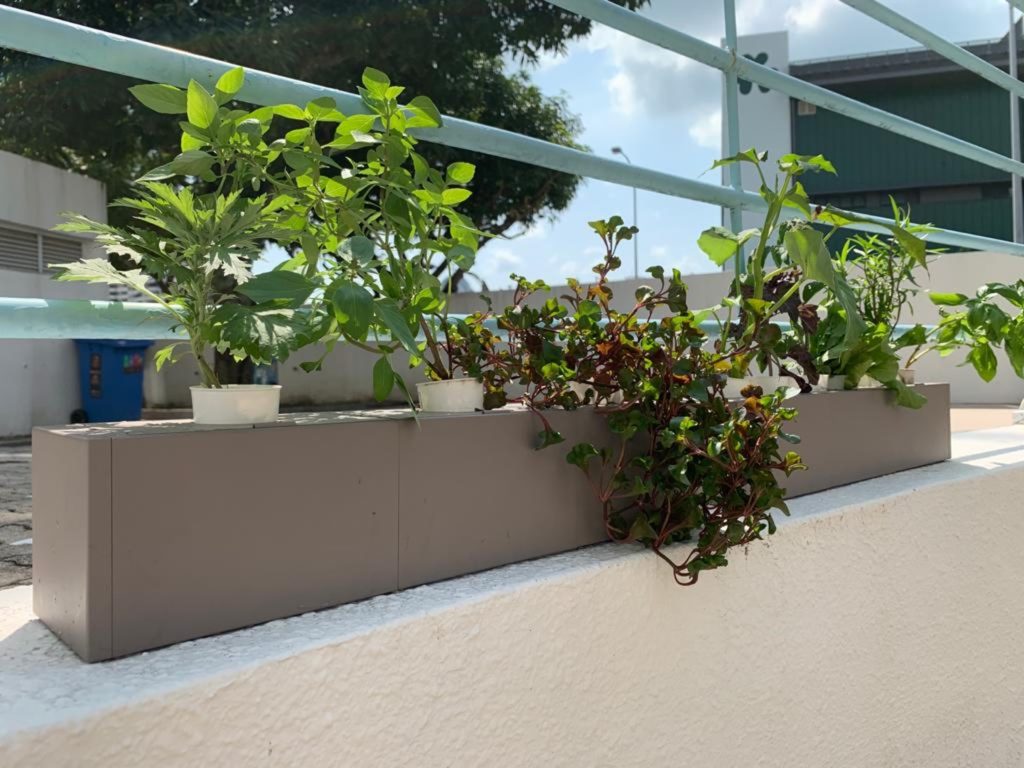 One Kind Block
By Dylan Soh and Team
This Lego-like hydroponic module system is designed to fit windows, balconies and corridors in HDB flats and apartments — wherever there is sun to your herbs or vegetables — and bring urban farming to the masses. Requiring only water and hydroponic nutrients, and sealed to prevent mosquito breeding, this urban farming system allows anyone to grow their own vegetables and herbs and be self-sufficient.
Congratulations once again to all teams!
Organised by

Supporting Agencies

Supporting Partners (SG Mark 2020 Winners)

In support of